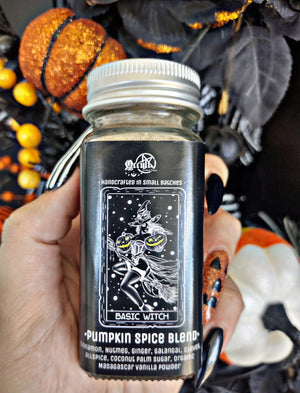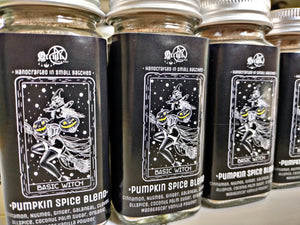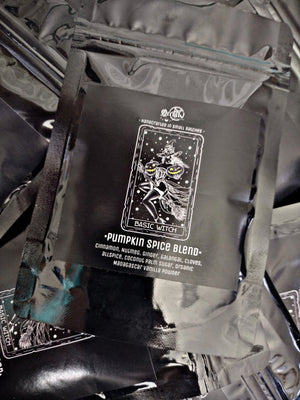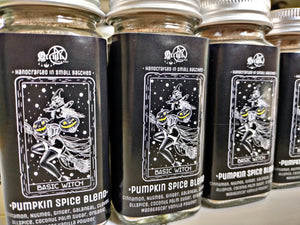 Basic Witch
This aromatic blend features Viatnamese cinnamon, nutmeg, ginger, galangal, allspice, cloves, coconut palm sugar, and organic Madagascar vanilla powder. 
At first taste/smell you'll realize our Pumpkin Spice is anything but basic. Our testers used it when brewing their coffee, some used it as a dessert topper on brownies, and we've made pumpkin cream cheese bread. 
When creating this blend, we wanted it to be used in both baking while also being a ready-to-use topper for desserts, beverages and more!