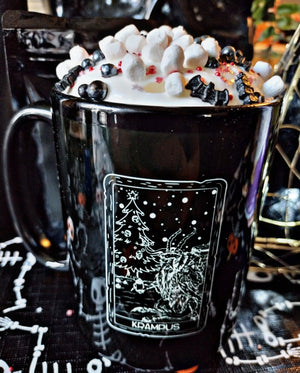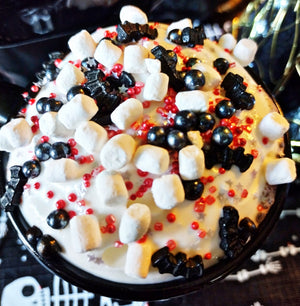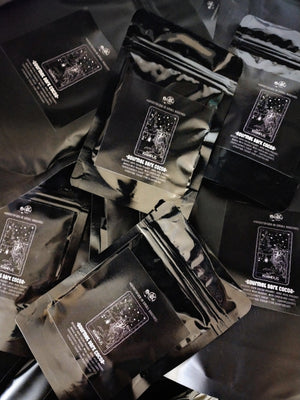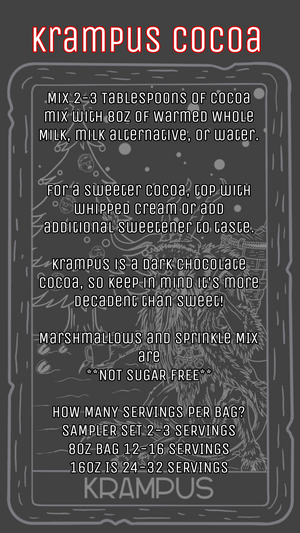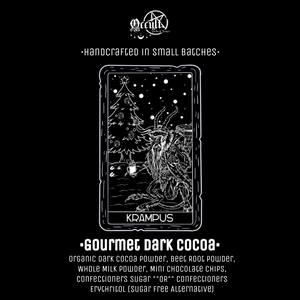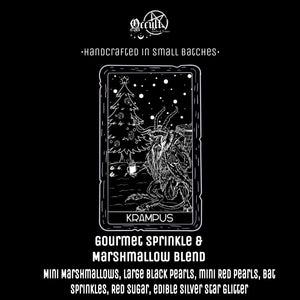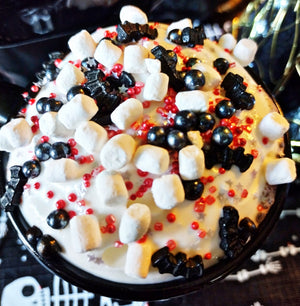 Krampus Cocoa
Krampus Cocoa is a decadent, gourmet dark cocoa blend; featuring a rich organic coca powder, whole milk powder, confectioners sugar, mini chocolate chips, and beet root powder for a red hue to your cozy beverage. Beets stimulate blood capillaries to promote good blood flow; so it's a "healthy" treat! If you prefer a sweeter cocoa, we recommended topping with whipped cream. 
Each cocoa comes with a vanilla mini marshmallow and custom made sprinkles, including adorable bats, red sugar sand, black pearls, and edible star glitter!
**NOT DAIRY OR SUGAR FREE**
Krampus is available in a sugar/dairy free blend, under a separate listing.